Events

Pinotage & Pizza evening at DK Burger
Wednesday 29 May 19:00
R200 pp 3 courses & 4 wines
Starter
Waterbok moneybag, smoked peppers. Kudu springroll, pineapple dipping sauce
Zevenwacht and Lammerhoek Pinotage

Main
"Piet-pizza"
Beef fillet strips, woodear mushroom, garlic cream, grana Padano cheese
Rijk's touch of oak and Meinert printers ink Pinotage

Dessert
"Madame Lagarde's Brŭlée"
Lavender brŭlée, cardamom biscotti. Lemon Verbena brŭlée, mint crisp
---
---
De Kloof very proudly presents a
 A cosy Father's Day lunch
Sunday 16 June at 12:30
A 4 course lunch with De Krans port on arrival at R345 pp 
Bread & canapes
Kudu biltong in granadilla & pineapple crystal spring roll
Snoek ceviche in wonton basket
Cauliflower & cream cheese fondant
Starter
""Mushroom & Biltong" soup revisited"
Shiitaki crème soup, thyme jelly, onion crisp, onion & truffle mousse,
Grana Padano profiterole, wild boar coppa ham
Main
"Bees vs Bok"
Beef picanha, béarnaise, bone marrow. Springbok & mustard springroll. Potato & spinach dauphinoise, feta. Baby carrots. Edamame
Dessert
"Boring old Malva pudding"
Butternut fondant, nutmeg lavash, butternut sorbet, toffee puree
______________________________________________
Children under 12
R135
Bread & butter, meatball with tomato gravy
Beef rump slithers, chips, sweet carrot ribbons
Vanilla ice cream with chocolate sauce
Welcome to De Kloof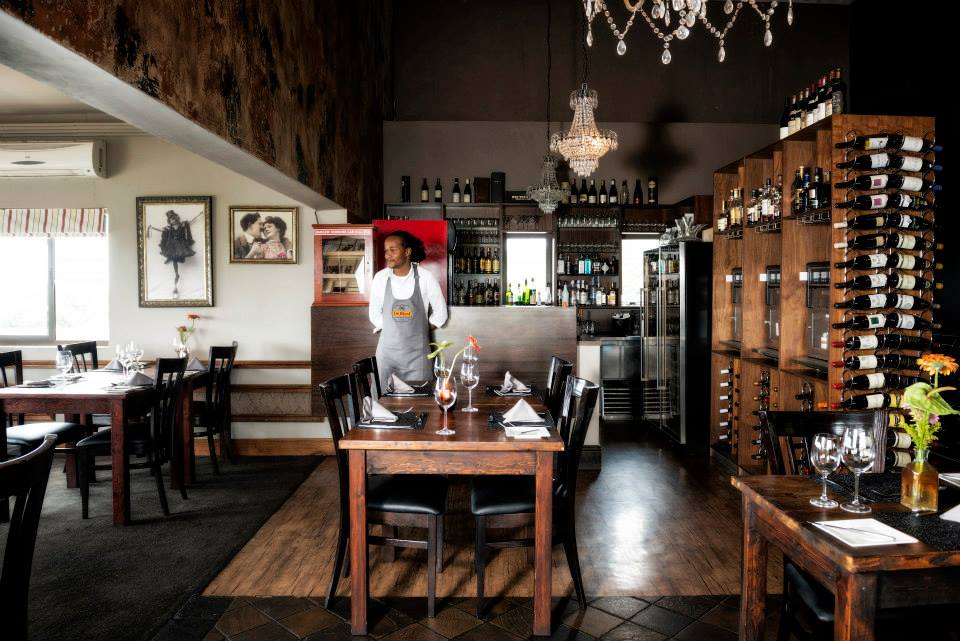 We represent a movement against the usual culinary mediocrity and compromise. Our mission is to create memorable dining experiences that make you wonder why you missed out on good food for so long.
More About De Kloof
Our Food
De Kloof is uncompromisingly and unapologetically committed to quality food and innovative dishes. Dishes and prepared according to classic European techniques with local influences. All our chefs are qualified…
More About Our Food
Our Wines